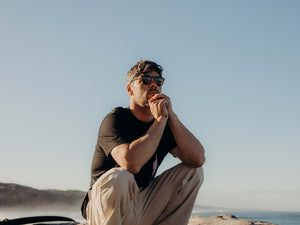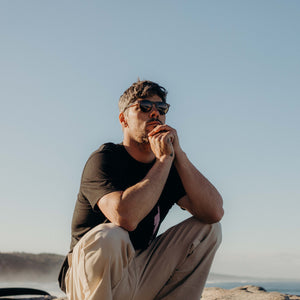 Jay Davies is a mix of casual style and reckless abandon - down to earth on land yet a total beast in the ocean.
The OTIS x Jay Davies SPIRIT Collection is a series of frames that capture his bold heart, grounded in natural colours inspired by our shared home of Western Australia. 
Eyewear for a wild life in the elements. 
Summer of 67 X
Big and bold with a heart of gold. This X-Fit Jay Davies edition of an OTIS classic is all about timeless style in materials that keep the future in mind. The Summer of 67 is epic for all-day surf checks and hitting the bar after (with extra headspace for those who need it).
Omar X
One of Jay's favourites, tailored for going large. This X-Fit Spirit edition of Omar offers a slightly bigger fit for more coverage and breathing room. Made with EcoAcetate and polarised, mineral glass lenses, it's epic for those who spend their days outdoors and want to keep things looking pristine.
Packaged Better
Recyclable. Reusable. Plastic free. Our packaging and recycled cloth wrap are designed to protect your eyewear and the planet.