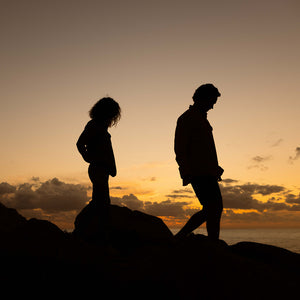 Welcome to our online store locator, where you can find your nearest retail stockist. If you have any questions or queries about where OTIS is sold, just reach out to our customer service team, and they can point you in the right direction. If you are after a particular eyewear style, please reach out to stores directly to check stock levels.
ONLINE STOCKISTS
The following retailers stock OTIS online. If you can't find what you're looking for here, please use the links below to shop with some of our online stockists.
OTIS Sunglasses Stockists Made Easy
It can be tricky navigating your way around finding the best sunglasses stockists. Sydney, Melbourne, Perth, Adelaide and Brisbane especially have a huge range of stores spread across their entire cities.
To make it easy, we've created an Otis Sunglasses Stockists Store Locator. Simply plug in your city or town and it'll take you exactly where you need to go for our premium, mineral-glass lens eyewear.
For a quick short cut, here a quick look at a few select options:
Perth: City Beach - Murray St. 242 Murray St Perth WA 6000 Australia
Sydney: Surf Dive Ski Sydney Central, Shop 1009 Cnr Pitt Street Mall and Market St, Sydney Sydney Central NSW 2000 Australia
Melbourne: Surf Dive Ski Emporium, LG -012 Emporium Melbourne. Lonsdale St. Melbourne Melbourne VIC 3000 Australia
Adelaide: JR'S Surf & Ski121 Greenfell Street Adelaide SA 5000 Australia
Brisbane: City Beach- Brisbane CityQueen Street Mall, 120 Queen St Brisbane QLD 4000 Australia
OTIS Sunglasses Sydney, Melbourne & Perth
As Australia's two most populated cities, we get the most searches for Sydney sunglasses and OTIS Sunglasses in Melbourne. In Sydney, sunglasses can be found in over 50+ OTIS stockists from Bondi to Narrabeen and out to Sydney Airport. In Melbourne, OTIS sunglasses stockists can be found right around the city and down to the Surf Coast in Torquay.
Our advice is to simply narrow your search to the three closest in your area, browse our selection online, then call ahead to make sure the right store has the pair you're after.
With our head offices being in Western Australia, a lot of people search for OTIS Sunglasses in Perth as well. It's a big state, so there might be a store even closer to where you are. Hit up the store locator above to make it as easy and quick as possible.
Want OTIS Sunglasses Stockists or OTIS Optical Stockists?
We're most known for our scratch-resistant, mineral glass lens sunglasses. However, you can also find your favourite OTIS frames in optical stores, too. Our optical frames come in select options that can find prescription lenses.
While they won't come with our signature mineral glass lenses, we've partnered with premium providers to make sure the results are as high-quality as possible. Every one of our optical frames is also made from Eco-Acetate which is certified biodegradable. That means you can now have a more sustainable pair of specs in OTIS crowd-favourite designs like Omar and Summer of 67.
For a specific optical search, simply click the 'Optical Stockists' box below the search bar to narrow down your results.
Our customer service team is always here to help, too. Feel free to reach out and email us atcs_otis@leisurecollective.com.au